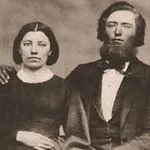 2017 is two months gone, and today I took a moment to write down what I have accomplished in these first weeks of this year. I'm a goal setter and list maker. It's good to also recognize what has been done already. Want to see what I've been doing?
I've finished my first 2 rounds of edits for my new book coming out with 5 Star Cengage, ESCAPE TO FORT ABERCROMBIE, with the publishing release date set for January 2018. This is my first time writing for a larger publisher, and it feels both exciting and scary to know it is really coming happening.
I've written a devotional for the dear sisters of Annunciation Monastery, and worked with a mentee who had a piece accepted by Chicken Soup of the Soul.
My article about Laura Ingalls Wilder, GROWING UP WITH THE LITTLE GIRL ON THE PRAIRIE, came out in this month's Roundup Magazine Magazine. I was asked to write the article to celebrate her 150th birthday, and I'm pleased with how it looks. Thanks to Johnny Boggs for the great photos.
Most of all, I've been working on a book of short stories to be published by River Place Press next summer. Chip Borkenhagen is doing a great cover for DEAR HOMEFOLKS, and I think you will enjoy these stories. Dear Homefolks includes frontier stories plus a few set in modern times. Many readers have asked for a sequel to SHELTERBELTS. A short story set in Tolga Township a few months after the last chapter in the book will show up in DEAR HOMEFOLKS.
Meanwhile I'm continuing my research for a new novel set in the logging camps of frontier Minnesota.
Next week I will be on a writing retreat with my sister, Angela Foster. She is my go-to person for writing advice, and we plan to write up a storm. We're heading to sunny Florida. I'll let you know how it turns out.