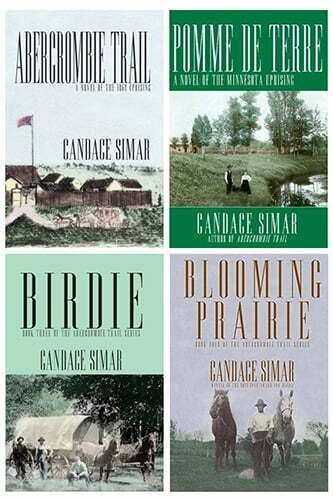 EXCLUSIVE OFFER: Get All Four Books For A Special Discounted Price!
Buy the series set! 4 Books $50
Includes the four book series: Abercrombie Trail, Pomme De Terre, Birdie, and Blooming Prairie.
Each book is hand signed by award winning author, Candace Simar.
This special offer is not available anywhere else.
Only $3.99 shipping & handling.
Valid for soft cover editions only
Do Not Delay – Order Today!