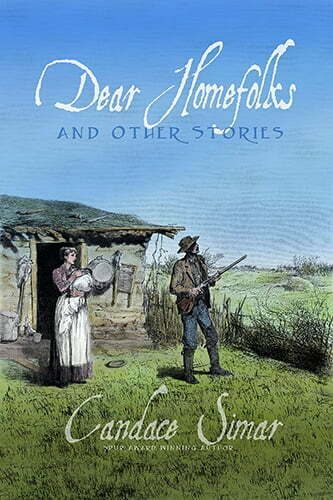 Dear Homefolks (Out of Print)
An old witch woman cares for her sick neighbors. A lonely homesteader contemplates a bleak Christmas alone in a dirty dugout. A pregnant woman crouches in the swamp to hide from attacking Indians, and another heeds a call beyond herself to find happiness at a convent. Dear Homefolks transports readers to another time and place, and the glory of what might have been.
"Dear Homefolks made me laugh and cry. Simar writes with an evocative clarity that reminds me of Willa Cather. Be prepared to ignore everything else when you pick up Dear Homefolks, because you will not want to stop reading.
~ Nancy Plain, Spur-Award winning author of This Strange Wilderness, One Sky Above Us, Sagebrush and Paintbrush, and Light on the Prairie.